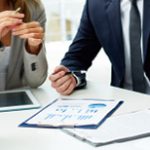 NOTICE: The information contained on this page site is intended to educate the general public and is not intended to provide legal advice. To ensure proper handling of your individual situation please call +1-703-527-1779.
NATIONAL INTEREST WAIVER (EB-2)
National Interest Waiver (EB-2) enables talented individuals to sponsor themselves for permanent residence avoiding the complicated and traditional methods requiring the securing of a sponsoring employer, labor certification, lengthy processing times, and long waiting periods for priority dates.
The benefit of expediting the permanent residence through National Interest Waiver (EB-2) is invaluable. It lets the applicant to avoid the usual limitations of pre–green card employment and labor certification process. In other words, a beneficiary of an approved National Interest Waiver (EB-2) petition, absent any bars, is immediately eligible for green card.
To qualify for National Interest Waiver (EB-2), the petitioner must prove that the beneficiary meets the following three conditions to warrant the receipt of permanent residence:
    1. You must prove that your work is in an area of substantial importance.
    2. You must prove that the impact of your activities is national in scope despite the location of your activities.
    3. Most critically, you must prove that your endeavors somehow significantly "exceed the norm" of accomplishment of others in your field and that they have impacted others in your field, within and outside of the physical area of your work, i.e. Washington, D.C. area.
The official list from the government on evidence to show this includes:
    – A degree or academic record showing an education related to the field of expertise;
    – Letters of reference, showing exceptional achievements in your field;
    – License to practice in your field;
    – Evidence that you have commanded a high salary or other remuneration for services in your field;
    – Membership in professional associations;
    – Recognition for achievements and significant contributions to the field;
    – Anything else you can think of to show your abilities in the field.
    – The government would like to see at least three of the above mentioned items, although simply providing these will not guarantee that your case will be granted.
In order for the petition to succeed, the petitioner needs to assemble an authoritative collection of letters from senior, well-established, and highly regarded leaders in the applicant's field of work, documenting ". . . past record of specific prior achievement which justifies projections of future benefit to the national interest" and confirming that the beneficiary can ". . . in some capacity . . . serve the national interest to a substantially greater extent than the majority of her colleagues." The letters must also ". . . demonstrate to some degree the applicant's influence on her field of employment as a whole."
Professionals at I.S. Law Firm have helped number of talented individuals to receive their green cards through the National Interest Waiver (EB-2) process.
National Interest Waiver for a Financial Analyst
National Interest Waiver (EB-2) for an accounting professional from AzerbaijanNational Interest Waiver (EB-2) for a Scientist from Russia
If you are interested in applying under the National Interest Waiver (EB-2) category, we can make an appointment, review your qualifications, and determine if we have enough to proceed or if we need more.
To learn more about our services and for consultation contact us at +1-703-527-1779, or via e-mail: [email protected].