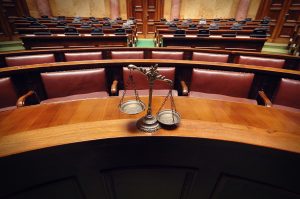 Although the results of each specific asylum case may differ based on asylum office and particular interviewing officer, it is important for all asylum applicants to carefully prepare for their asylum interviews. Attorney participation at the interview is very important. If an applicant is not sufficiently prepared for the interview, his or her application may be denied or transferred to immigration court.
Asylum process through immigration court (defensive asylum application) is much more difficult than through asylum office (affirmative asylum application). In immigration court, the respondent is just one step away from deportation order if his or her application for asylum is denied. Importantly, immigration court proceedings take years, whereas asylum offices usually schedule an interview within several months, and decide on the case within a few weeks after the asylum interview. To be represented in immigration court by a lawyer, asylum applicant has to pay additional attorney's fees, which could have been avoided had the case been approved by asylum office.
Often, asylum applicants in immigration court proceedings have to wait 4 or 5 years, especially if their process involves rescheduling court dates or appealing judge's decisions. While your case is pending with an immigration court, you children may "age out" of eligibility to claim derivative asylum. For example, if you have an unmarried child who is 19 or 20 years old when you apply for asylum, such child is likely to still be under 21 by the time you get a decision from asylum office. If you are granted asylum, such child will be eligible to be a derivative beneficiary of your petition, meaning that he or she can receive asylee status based on your approved application. However, if your case is referred to immigration court, such child is almost certain to be over 21 by the time your case is decided. Therefore, even if you are eventually granted asylum, your child will be ineligible to claim derivative beneficiary status.
Immigration courts are notorious for failing to properly calculate asylum applicants' clocks, which determine their eligibility for work authorization. If you become a victim of such administrative error and your asylum clock does not start or restart when it should, you may end up waiting all these years unable to work legally. If you are eligible for employment authorization, the filing fee is waived for first-time asylum applicants, but after your employment authorization card expires in one year, you have to pay filing fee (currently $380) for each renewal. If your court proceedings take many years, you may spend thousands of dollars only to be eligible to work during this time.
The process in court is adversarial; during a hearing, there is a judge and an opposing side – a government attorney, also known as prosecutor – who is trying to disprove the applicant and find inconsistencies in the applicant's story. In the asylum office, on the other hand, the process is non-adversarial; during an asylum interview, the interviewing officer simply asks questions, and the applicant answers.
Attorneys at I.S. Law Firm thoroughly prepare every client for their interviews. We collect country condition reports and submit memorandum in support of every asylum petition we handle. At the asylum interview, our attorney makes sure that our client's case is adequately presented and there are no misunderstandings or confusion. Although every case is unique and the same results cannot be guaranteed in your specific case, our firm has over 95% success rate from asylum offices around the country. We pay individual attention to every client, make every case personal to us, and put all of our efforts to not just do our job, but to win every case.
At I.S. Law Firm, we also dedicate time to help those in need of legal assistance who cannot afford to pay high attorney's fees. We have a pro bono program, where indigent people can apply by filing an application with us. Such applicants may receive completely free representation or legal services at a substantially reduced rate.
Professionals at I.S. Law Firm have helped many people from different countries to obtain asylum in the United States. If you think you may qualify for asylum, or to explore other immigration options, please contact us by phone at +1-703-527-1779 or via e-mail: [email protected].