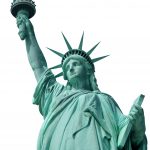 I.S. Law Firm has expertise in all areas of immigration law. Our experience has taught us that working closely with our clients throughout the immigration process is essential to avoiding mistakes and ensuring the successful completion of their applications as quickly as possible. Immigration is one of the most complicated areas of law in the United States, in part because the laws and regulations governing it are constantly evolving. Minor mistakes in the application process can lead to delays, extra costs, and other unfavorable consequences. While some firms use the same forms and procedures for all clients, we treat our clients as individuals and take the time to carefully evaluate the specific laws that apply to each case.  Not only do we take a unique, client-by-client approach to immigration cases, but we do so for a competitive, reasonable rate. We understand that immigration process could be complex and time consuming, this is why we strive to make the procedure for our clients easy and simple to understand. We will explain your options, tell you what we can do, how much it will cost, and dedicate all our resources, knowledge and skills to win your case.
You can be assured that your case will be evaluated with thorough detail and attention to achieve the best possible outcome. We will work hard to provide you with clear and relevant information on your case so you can be confident in our expertise as well as the choices we make while trying to resolve your immigration matter.
On this website, we have assembled useful information, resources and tips, and information on our law firm's practice areas. The information provided on this website is not a legal advice and does not create attorney-client relationship. We try to expand and update the information and content on our website, by frequently adding new resources, tips, guides, and Q&As. However, every case has its own individual nuances, facts and circumstances. Therefore, it often becomes necessary to consult directly with a qualified attorney, who can answer your questions, explain your options, and give you legal advice and recommendations. You can schedule such a consultation with one of our excellent attorneys by either calling us at +1-703-527-1779 or e-mailing us at [email protected].
Your consultation options include in-person visit to our office, telephone consultation, or online consultation via Skype. Our attorneys are eager to help you and give you the best legal advice. Thank you and we look forward to your visit!
Tel: +1-703-527-1779
Email: [email protected]
3930 Walnut Street
Suite 200
Fairfax, VA 22030