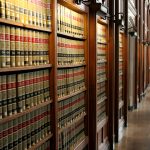 We are a diverse team of professionals. I.S. Law Firm not only helps unite individuals and organizations from all over the world, but we also build a great culture by aligning and uniting people within our organization. The core of our firm is its people. Our approach focuses on the human side of the business, using people-centric tools, pulling out what's inherently great in an organization and getting to know each other. At the heart of our vision, I.S. Law Firm is committed to creating an environment that attracts and supports the most capable and conscientious employees, where the highest principles are maintained, and people are inspired to deliver the best. When it comes to success in legal services, I.S. Law Firm knows it's about building reputation, trust, and a team of strong professionals.
Please click the links below for information on the current job openings:
Tasks will include:
Assisting principal attorney and immigration case manager by drafting forms, petitions, and memoranda.
Maintaining calendars to keep track of appointments and deadlines.
Contacting clients to notify and remind them of appointments.
Preparing immigration packages for filing with USCIS, asylum offices, and immigration courts (including tabbing, copying, scanning, and mailing).
Responding to client inquiries and questions.
Performing legal research as needed.
Qualifications and qualities we are looking for:
Attention to detail.
Strong work ethic.
Bachelor's degree.
Adaptability and ability to comply with strict deadlines.
Experience in administrative capacity is useful.
Proficiency in a foreign language is a plus.
Please email your resume and cover letter in PDF to [email protected].