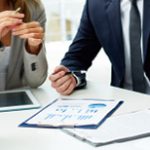 NOTICE: The information contained on this page site is intended to educate the general public and is not intended to provide legal advice. To ensure proper handling of your individual situation, please call +1-703-527-1779.
When you're running a business, you don't always have time to carefully review reams of documents—that's where we come in. You can rely on our years of experience drafting and reviewing business plans for individuals, private businesses, and government contractors, while you spend your valuable time where it is needed the most. We closely collaborate with our clients, but we also do our own research and carefully scrutinize each aspect of a business plan to ensure its success.
For a case-specific evaluation or consultation, please contact us: +1-703-527-1779, or via e-mail: [email protected].