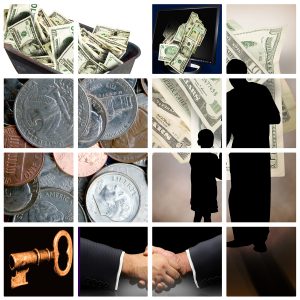 We provide excellent legal support for small to mid-size businesses at all stages of development. Whether it is filing the paperwork to start a new venture or handling a complex transaction for a seasoned corporation, we have the experience and knowledge to meet all your business needs.
Your success is our priority. Our clients come to us not only because we are zealous and experienced advocates, but because we are truly committed to helping small businesses. We believe small businesses are vital for community growth and development, and we understand that successful businesses require expert legal help. That is why we offer comprehensive legal services tailored to suit individual needs.
On this website, we have assembled useful information, resources and tips, and information on our law firm's practice areas. The information provided on this website is not a legal advice and does not create attorney-client relationship. We try to expand and update the information and content on our website, by frequently adding new resources, tips, guides, and Q&As. However, every case has its own individual nuances, facts and circumstances. Therefore, it often becomes necessary to consult directly with a qualified attorney, who can answer your questions, explain your options, and give you legal advice and recommendations. You can schedule such a consultation with one of our excellent attorneys by either calling us at +1-703-527-1779 or e-mailing us at [email protected].
Your consultation options include in-person visit to our office, telephone consultation, or online consultation via Skype. Our attorneys are eager to help you and give you the best legal advice. Thank you and we look forward to your visit!
Tel: +1 703-527-1779
Email: [email protected]